Happy Birthday Oscar Jackman!
May 15, 2007 at 3:39 pm Maddie 11 comments
HAPPY 7th BIRTHDAY OSCAR!
Oscar Maximillian Jackman was born on May 15 2000, and adopted by his parents, actors, Hugh Jackman and Deborra-Lee Furness later that month.
Sibling: Oscar has one sister, Ava Jackman, 1 1/2.
Name meaning:
Oscar – Spear of the gods
Maximillian – The Greatest
Hugh has shared some stories about Oscar:
The couple were "present at his [Oscar's] birth and his biological mother even came to live with them for a time."
The couple originally planned to have biological children and then adopt, but that didn't quite go to plan;
"We still wanted to adopt. That was our plan: we'll have two and we'll adopt one. Anyway we didn't have children. We tried and that was tough. But the moment Oscar arrived, it just felt like he was always meant to come that way. I forget he's adopted; he's just my son."
Hugh also helped Oscar settle into school;
"My boy has just started school. I dropped him off and watched him. He walked into the playground. He looked around, and I could see that no one was running to him, and so he just walked over to the swings and started swinging on his own. So I went in and said 'Hey, let's play a game!'"
Fashion:
Cayman Crocs in Black – $25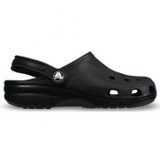 Ugg Boots in Brown – $80

Photos: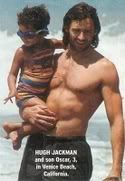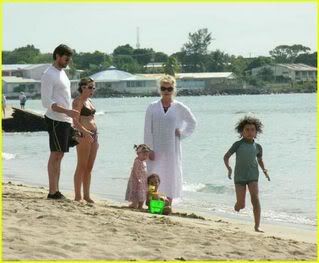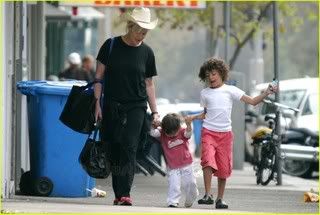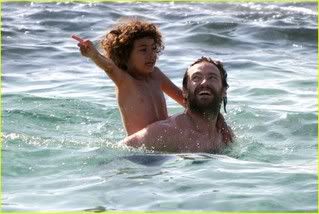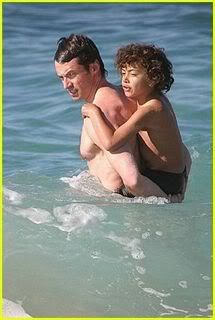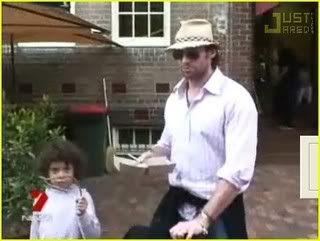 Quote Source: Sun Herald Sunday Magazine via CBB, OK Magazine via CBB
Photo Credit: Just Jared
Entry filed under: Bub Birthdays, Bub Fashion and Gear. Tags: .