Rachael Beck & Ian Stenlake introduce their baby girl
June 17, 2007 at 10:24 pm Maddie 4 comments
Actor, Ian Stenlake and his wife, singer and It Takes Two star, Rachael Beck welcomed their first daughter, Tahlula at 9.30pm on January 15 2007. Last week the couple finally introduced their baby girl to Woman's Day Magazine and discussed how she has brought them closer together.
Tahlula took her time to make her entrance!
"She was a week overdue, so I was trying everything – accupunture and long walks and all the rest. I'm sure you can fill in the blanks! We tried all the old wives tales, but she would not come out. She has a strong mind of her own, like her mother."
Ian made a mad dash from Queensland to Sydney for Tahlula's birth;
"I was on a break from shooting 'Sea Patrol' on the Gold Coast and was having a three week holiday, which was one week longer than we were meant to have. We were thinking, 'right this is perfect timing,' but if she didn't come then, I was going into one of the busiest working weeks of my life. I was scheduled into 66 out of 68 scenes that first week back. [Rachael adds] So I dropped Ian off at the airport and four hours later, I started getting a funny nauseous feeling."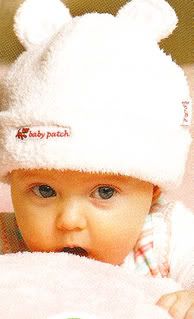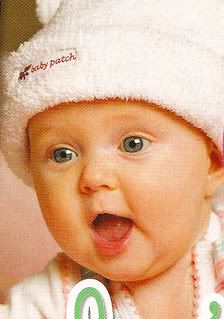 Ian then explains the events that unfolded whilst he was getting to the hospital;
"Rachael rang me at 5 am the next morning and said 'well I had my first weird feeling at midnight…,' the whole set was crackling with the impending birth. By midday, Rachael's contractions were about five or six minutes apart and we were getting regular updates. At about 2pm, [executive producers] Hal [McElroy] and Di [McElroy] pulled me off set – I get a bit emotional just thinking about this – and said 'we're sending you home, no matter what, you're going to be at the hospital tonight!' I completely broke down just for a moment. I arrived at the hospital at 11.15pm so I missed the birth by an hour-and-three-quarters. But it was so incredible to come into the room and see Rachael exactly where she was when she'd given birth, which was on the floor on a mattress. The baby was still suckling and still attached to the placenta. I was able to cut the cord."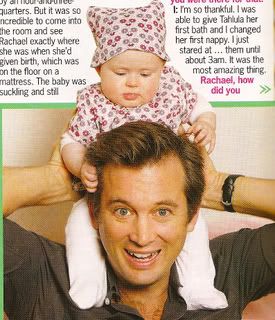 Ian was so grateful he was able to cut Tahlula's cord;
"I'm so thankful, I was able to give Tahlula her first bath and I changed her first nappy. I just stared at … them until about 3am. It was just the most amazing thing."
Rachael had the assistance from a doula during the birth;
"We decided to have a doula, which is a woman's assistant during the birth. I wanted to have a natural birth, which I did – no drugs at all. My doula, Yolande Hyde, was my pre-natal yoga teacher as well. As soon as my contractions started, she came to my house, she stayed with me and took me to the hospital with my mother. She helped me to feel in control of the birth. It was actually a really beautiful experience. My mum was there also, I felt as though I was really supported and really centered, and I felt as though Ian was with me anyway throughout the whole birth."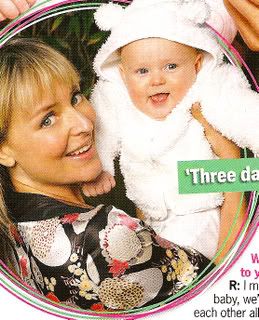 Having Tahlula has brought Rachael and Ian closer;
"I must say, having a baby, we've fallen in love with each other all over again. We really have. Ian's the most wonderful father, I can hardly get my hands on her! If Tahlula wakes at night, he carries her to me so I can feed her. She's completely safe in his arms, I just love that she looks into his eyes and sees what I see … and it's so cliched, but you don't sweat the small stuff any more. It's just put everything into place."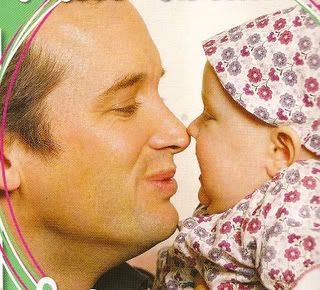 Rachael and Ian make sure they still have date nights;
"That's very important. We make sure we have little dinners together, whether Tahlula's asleep in the pram, or my mum or Ian's mum mind her and we'll duck out and have a little date together. But we love just being with Tahlula."
They are also planning on more children;
"Three days after Tahlula came out, I said 'yep, ready for another one!' I would love to have more, I will have more."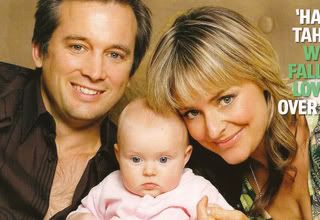 Rachael and Ian will give Tahlula full support as she grows up;
"Of course, we'll give her her space, but we want her to know she has ultimate support, which is how I was brought up. I have a very tight-knit family, which has enabled me to achieve what I have. [Ian adds] My philosophy [is] … 'get today right and tomorrow will follow'."
Source: Woman's Day, June 18 2007, pg 14-16.
Entry filed under: Introducing..., It's a girl bub. Tags: .